Massy is a historic Caribbean company. From its early beginnings over ninety years ago, Massy has built its business on serving customers with pride, quality and exceptional service. Over the years the company has grown by acquiring a myriad of business, offering great service and products.

our history
In 1932, Neal Engineering, led by Harry Neal, and Massy Limited, led by Charles Massy, merged to create Neal & Massy Engineering Company Limited.
By the early 1950s, Neal & Massy was involved mainly in importing machinery and engineering services. By this time, the well-established tractor department offered industrial equipment like cranes and compressors, while the electrical and engineering departments supplied service and smaller items.
In 1958, the company went public and expansion continued. 
guyanese expansion
The Group started business in Guyana in 1968 when its subsidiary, Associated Industries Limited, was incorporated.
In 1988, the Group's four companies in Guyana were Associated Industries, Demerara Oxygen, Transportation Services and Demerara Property Investments. NM Services Limited was created during the re-structuring of the company in 2000.
Today, Neal & Massy Limited is the holding company for the Guyana Group, which comprises 6 companies: the original Associated Industries Limited, CCS Guyana Limited; Demerara Oxygen Company Limited; Geddes Grant Guyana Limited; NM Services Limited and Securicor Limited.
barbados & eastern caribbean expansion
The late 70s marked the beginnings of Neal & Massy's IT and Communications business unit with the formation of Complete Computer Systems (CCS).
Other Neal & Massy companies in the Eastern Caribbean included the equipment company in the French West Indies called Tirmarc; Plantrac (an equivalent of Tracmac), and Liquid Carbonic (Barbados). Copy Services Limited in Antigua; Office Services in Grenada and seven companies in Guyana reported through Neal & Massy Barbados.
In the early 90s, Neal & Massy acquired the Geddes Grant Group that owned a number of companies across the region, including Brinks Barbados – a security firm. This firm was later converted into Securicor Barbados, currently the largest security firm in Barbados, and Neal & Massy now owns 49% of the company.
In 2008, Neal & Massy acquired the Barbados Shipping & Trading Company Limited (BS&T) which has positioned the Group as one of the largest Caribbean corporations in the region.
Neal & Massy Jamaica was formed in 1974 when the company acquired 25% interest in Xerox (Jamaica).  In 1979, Neal & Massy purchased a Bandag re-treading plant in Jamaica and the company became a significant contributor to the Jamaica Holding.  By the late 1980s, Neal & Massy's operations in Jamaica included Jamaica Oxygen and Acetylene; Jamaica Carbonics; Hi Lo (Jamaica) and Trinjam Food Processors.
In 1993, all Jamaican operations were consolidated into a single corporate entity. In 2001, Neal & Massy also acquired H.D. Hopwood and Company which is the largest distributor of pharmaceuticals in Jamaica and also offers a diverse range of Fast Moving Consumer Goods (FMCG) to the retail and wholesale trade.  Neal & Massy Group Jamaica was eventually wound down and all the remaining business units were restructured according to the Trinidad and Tobago Holding Company.
More recently in February 2006, NM Industrial Gas Holdings Limited (NMGH) re-entered the Jamaican market by jointly acquiring, with its partner Cool Corporation Limited, the LPG and retail businesses of Shell Company West Indies Limited.
Who we are
ABOUT US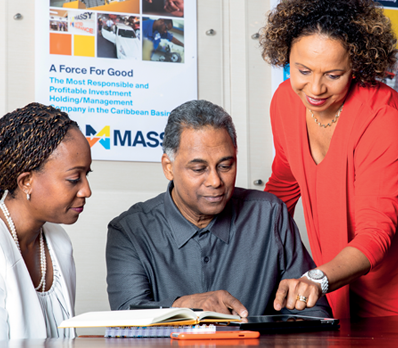 The Massy Group is inspired by our Purpose. We are committed to leading the way for positive change in our region.
learn more
INVESTORS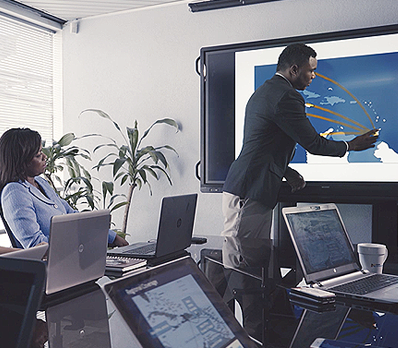 With over 60 operating companies across six business segments, the Group can leverage significant synergies and deliver greater growth and value for stakeholders. Massy is a public company which is traded on the Trinidad & Tobago Stock Exchange.
learn more
CAREER OPPORTUNITIES
Whether you are a student or an experienced professional, discover what you can do and find your place at Massy.

EXPLORE JOBS