Massy is a historic Caribbean company. From its early beginnings over ninety years ago, Massy has built its business on serving customers with pride, quality and exceptional service. Over the years the company has grown by acquiring a myriad of business, offering great service and products.

annual grants
The Massy Foundation helps non-governmental organizations through annual grants. Charitable organizations which benefit from the Foundation are:
Community Chest Limited
The Girl Guides Association of Trinidad and Tobago
John Hayes Memorial Kidney Foundation
L'Hospice
The Salvation Army
Scout Association of Trinidad and Tobago
The Society of St. Vincent de Paul
St. Dominic's Children Home
St. Mary's Children's Home
St. Vincent de Paul – Nazareth House
Trinidad and Tobago Association in Aid of the Hearing Impaired
Trinidad and Tobago Blind Welfare Association
Trinidad & Tobago National Council on Alcoholism & Other Addictions
Trinidad & Tobago Society for the Prevention of Cruelty to Animals
Young Men's Christian Association of T&T
Immortelle Children's Centre for Special Education
John Hayes Memorial Kidney Foundation
Massy subsidiary, Grell Taurel, first made a donation to the John Hayes Foundation in 1979 with the contribution of a kidney dialysis machine. In 2000 two Senior Executive Directors, former Group CEO, Jesus Pasos and Asraph Ali donated a dialysis machine instead of being celebrated at a retirement function. In 2006 the Foundation made a donation of $500,000 to cover dialysis equipment and supplies. Resulting from the Foundation's relationship with the charity, a dialysis room at the Belmont centre is now called the Massy room.
Who we are
ABOUT US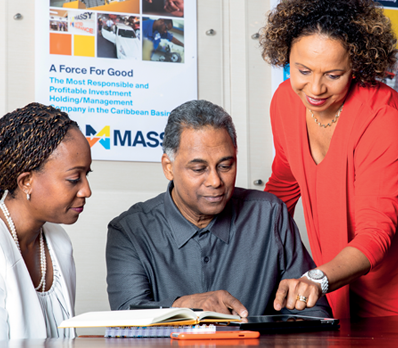 The Massy Group is inspired by our Purpose. We are committed to leading the way for positive change in our region.
learn more
INVESTORS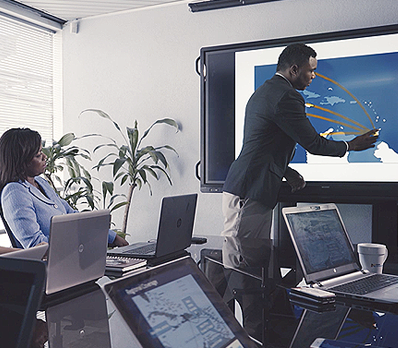 With over 60 operating companies across three main portfolios and legacy lines of business, the Group can leverage significant synergies and deliver growth and value for stakeholders. Massy is a public company which is traded on the Trinidad & Tobago and Jamaica Stock Exchanges.
learn more
CAREER OPPORTUNITIES
Whether you are a student or an experienced professional, discover what you can do and find your place at Massy.

EXPLORE JOBS