news & updates

BACK TO News
Massy Launches In Guyana
On October 29, 2014 Massy launched our new corporate identity in Guyana.
The Massy brand is now affixed to all our companies in Guyana.
At the launch, our President & Group CEO, Gervase Warner delivered the presentation regarding the rebranding journey which resulted from the strategy exercise a few years ago. His presentation was followed by feature remarks from The Hon. Dr. Ashni Kumar Singh, Minister of Finance, Republic of Guyana who endorsed the Group's contribution to business in the country over the past 45 years. Deo Persaud, CEO, Massy Guyana Group delivered the welcome remarks and Roy Prasad, CEO, Massy Distribution (Guyana) performed as Master of Ceremonies for the evening.
The event also doubled as the official opening of the Guyana Group's new centralized warehousing facility. The Group has a long history of marketing and distributing food and pharmaceuticals in Guyana and in providing the agricultural community with machinery, product support services and crop protection solutions. The facility is a US $12 million dollar investment and features:
75.000 square feet of fully racked warehouse space ,including modern, fully racked, chilled and frozen facilities
Vastly improved productivity levels via a computerized warehouse management system .
Safer and much improved employee facilities
Training facilities for improving management and employee competencies
The facility has now centralized all the distribution warehousing operations in the Georgetown area and facilitates further expansion in the business, to enable the company to better serve its customer base across the country.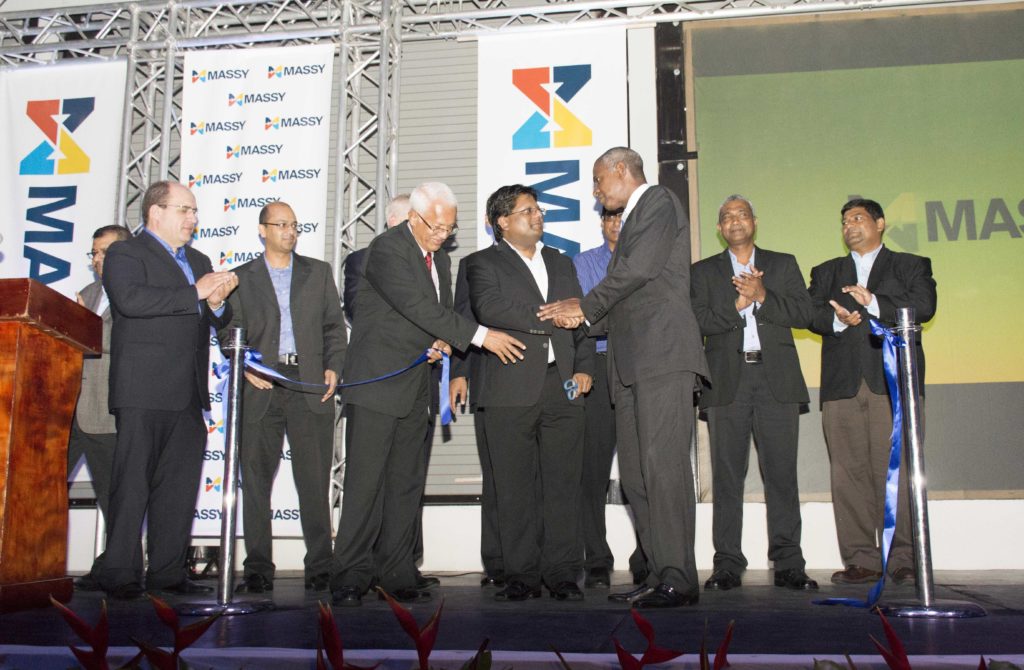 Contact Information for Massy Distribution (Guyana) Inc.:
D4 Starlite Square
East Coast Demerara, Guyana
T 592 220 8198

BACK TO News
Who we are
ABOUT US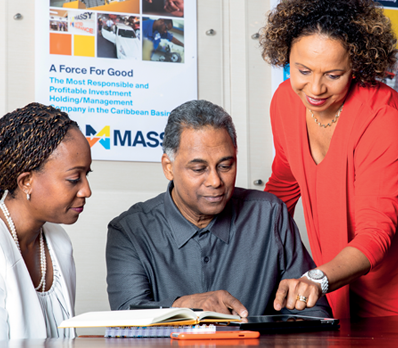 The Massy Group is inspired by our Purpose. We are committed to leading the way for positive change in our region.
learn more
INVESTORS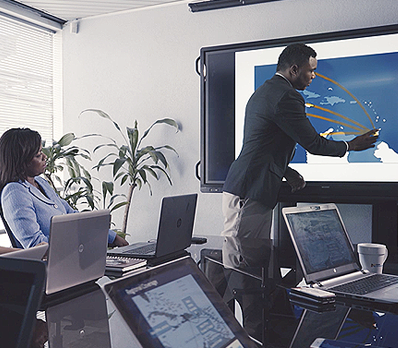 With over 60 operating companies across three main portfolios and legacy lines of business, the Group can leverage significant synergies and deliver growth and value for stakeholders. Massy is a public company which is traded on the Trinidad & Tobago and Jamaica Stock Exchanges.
learn more
CAREER OPPORTUNITIES
Whether you are a student or an experienced professional, discover what you can do and find your place at Massy.

EXPLORE JOBS