news & updates

BACK TO News
MASSY STORES PLEDGES TO REDUCE PLASTIC WASTE
Gallery Description
On World Earth Day (April 22, 2018), Massy Stores announces its deepened commitment to reducing the distribution of plastic bags at all Massy Stores locations across the five countries in which it operates – Barbados, Guyana, St. Lucia, St. Vincent and the Grenadines and Trinidad and Tobago – *to reduce the negative environmental effects of plastic waste in the Caribbean.
In order to mitigate the dangerous effects of plastics on the environment, research has indicated that two solutions can be used, i.e. increase the manufacturing of biodegradable plastics and continuously engage in recycling.
Massy Stores has used both initiatives to reduce the negative environmental effects of plastic waste and has begun to procure biodegradable bags. The company has also partnered with recycling companies, such as Plastikeep in Trinidad and Tobago, which focuses on the collection and exportation of plastic waste.
As the world tries to solve its dependency on plastics and counter major environmental effects, Massy Stores has taken great strides to find a permanent solution to reduce plastic waste and its demand for plastic bags. Thomas Pantin, Executive Chairman, of Massy's Retail Line of Business said, "W e started to take a closer look at the negative impact of plastic waste a few years ago. As a responsible, leading retailer we are determined to play a role in the reduction of waste. Along with citizens of every Caribbean country in which we operate, we are collectively accountable for actions which impact the future of the Caribbean."
Mr. Pantin continued, "We started this journey by procuring bags made of a biodegradable plastic, but it is imperative that we take a stand to reduce our overall consumption of plastic, which is why we introduced a campaign to help end 'double bagging'. Our focus is now on encouraging customers to bring their reusable bags, with the intention to phase out the demand for plastic bags. International No Plastic Bag Day which is observed on July 3, will be used to activate a number of promotions across the region to support this change."
The decision to reduce plastic waste is part of the company's broader commitment to find ways to operate more sustainably and become more environmentally friendly. Across the region, Massy Stores has begun changing its lighting systems to LED to reduce energy consumption. In Barbados, at the Sunset Crest and Warrens locations, solar (photovoltaic) systems have already been installed. Frere Delmas, Country Manager, Massy Barbados said, "We have even started to reduce consumption of paper by utilizing paperless statements for customers who use Massy Card Credit Cards."
In St. Lucia and St. Vincent, Massy Stores has already switched to ozone-friendly gas to fuel the air-conditioning and refrigeration systems. Additionally, Massy Stores in both territories has replaced Styrofoam packaging with biodegradable product packaging. In Barbados, the removal of Styrofoam packaging is at 65% implementation, and in Trinidad and Tobago, pilot programs have started with full implementation expected in the latter half of 2018.
Mr. Pantin said, "We acknowledge that we may not get the desired end-result in one day. Full implementation across all territories and across all 49 locations will take time. We can only achieve this goal through a phased approach, as there are many aspects involved. We remain committed to doing our part, sharing best practices across the region, listening to our stakeholders and collaborating with our diverse, valued customers to be A Force for Good."

BACK TO News
Who we are
ABOUT US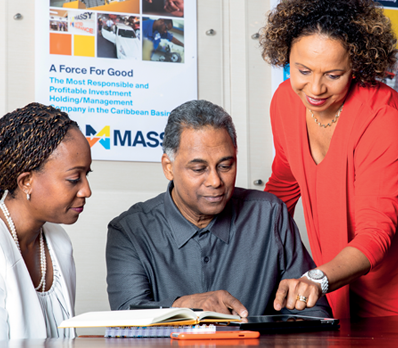 The Massy Group is inspired by our Purpose. We are committed to leading the way for positive change in our region.
learn more
INVESTORS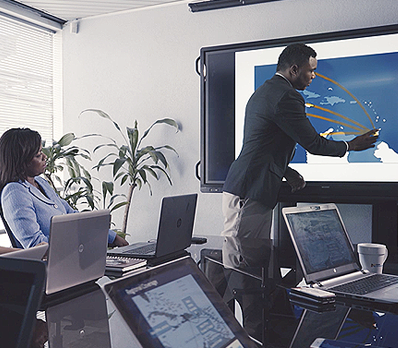 With over 60 operating companies across three main portfolios and legacy lines of business, the Group can leverage significant synergies and deliver growth and value for stakeholders. Massy is a public company which is traded on the Trinidad & Tobago and Jamaica Stock Exchanges.
learn more
CAREER OPPORTUNITIES
Whether you are a student or an experienced professional, discover what you can do and find your place at Massy.

EXPLORE JOBS