news & updates

BACK TO News
Massy Stores St. Lucia Launched
Gallery Description
Massy's retail locations in St. Lucia, formerly branded as Super J IGA, Mega J and gl foodmarket, have been rebranded to MassyStores.
The change was announced at a public launch on August 4, 2016.St. Lucia is the fourth territory to undergo the re-branding exercise in the region. Eleven stores, nationwide, are now part of the Massy Stores family which includes a total of 46 retail locations across the region.
To commemorate the occasion, Martin Dorville, Managing Director of Massy Stores St. Lucia said, "Under the Massy Stores brand, we have reinforced our commitment to remaining innovative, competitive and committed to growth while responding effectively to the needs of our customers and valued employees."
Massy Stores St. Lucia includes:
9 Massy Stores Supermarkets
1 Massy Stores Gourmet and
1 Massy Stores Mega
Massy Stores Supermarkets
The nine Massy Stores Supermarkets are located across the island and offer a wide range of grocery and non-food items as well as many convenience services such as pharmacies, ATM services, customer service desks and bill payment facilities. All but one house an in store deli and bakery, providing an assortment of freshly prepared meals and baked goods daily.
Massy Stores Gourmet
Massy Stores Gourmet, located in the upscale Baywalk Mall in Rodney Bay. The first of its kind in the regional Massy Stores family, the gourmet format features a select range of health, organic and artisnal products from globally recognized brands. The store offers a yacht restocking service with free delivery to yachts berthed at the Rodney Bay Marina.
Massy Stores Mega
Located in the north of the island is the third store format, "Massy Stores Mega." The 50,000 square foot "club store" offers value items and savings to customers on bulk grocery, office supplies, home improvement products and more.
Apart from the wide selection of grocery and household items, a range of important convenience services are also housed within Massy Stores Mega, namely:
a pharmacy
Bank of St. Lucia kiosk
specialty bakery
eye care center
ATM service
post office boxes
ACE hardware products andan exclusive ACE color matching centre.
Recently Massy Stores Mega expanded its range into large appliances, furniture, home furnishings and small appliances as well as Hire Purchase and free delivery on certain purchases.
The inclusion of eleven stores into the Massy Stores family is a remarkable achievement for the Group overall. In the last year, the Group invested $11 million in the remodeling of 4 stores. "This investment in St. Lucia highlights Massy's commitment to growth in the region and providing high value, integrated retail offerings to customers," commented Thomas Pantin, Executive Chairman of Massy's Retail Line of Business.
Massy Card
A major new development in the rebranding is the introduction of the Massy Card in St. Lucia. The new Massy Card will replace the Mega J, Super J and gl foodmarket loyalty cards. Customers will only need one card to earn points and other rewards as they shop at Massy Stores and Massy Card Partners.
The Massy Card is free and many of the great loyalty card features and benefits remain, such as earning points on every transaction; using points to purchase groceries at your "Home Store"; or redeeming points for Massy gift vouchers to purchase goods and services at the many participating partners. With the new Massy Card customers will be able to keep up-to-date with their Massy Points balance and receive alerts on exclusive offers directly to their phone with the Massy Card Mobile App.

BACK TO News
Who we are
ABOUT US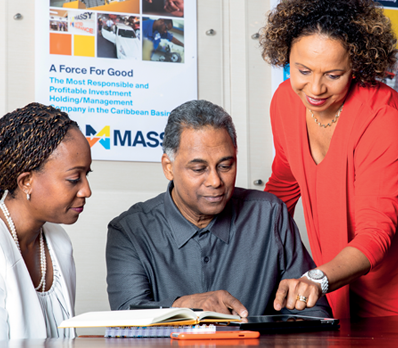 The Massy Group is inspired by our Purpose. We are committed to leading the way for positive change in our region.
learn more
INVESTORS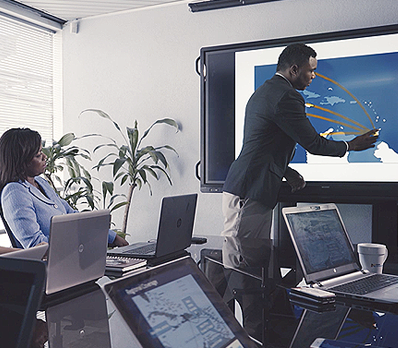 With over 60 operating companies across three main portfolios and legacy lines of business, the Group can leverage significant synergies and deliver growth and value for stakeholders. Massy is a public company which is traded on the Trinidad & Tobago and Jamaica Stock Exchanges.
learn more
CAREER OPPORTUNITIES
Whether you are a student or an experienced professional, discover what you can do and find your place at Massy.

EXPLORE JOBS