news & updates

BACK TO News
Massy Stores Team Ready For Sunset Crest Re-opening
Gallery Description
The re-energized team of the soon-to-be-open Massy Stores Supermarket at Sunset Crest has committed to making that store a "beacon on the west coast of Barbados" for excellence in customer service by creating an overall "platinum" shopping experience.
The 190-member team, dubbed the "Platinum Team", participated in a period of intensive training in preparation for the store's grand re-opening this month.
"For the past few months, our team has been going through a fair amount of preparation…," says Massy Stores Director of Human Resources, Dionne Walcott.
"As it relates to training, we took a holistic approach focusing on all aspects of training. We not only paid attention to customer service, but we also concentrated on productivity, HSSE (health safety, security and environment) and on specialized training for those persons working in our deli, bakery and meat sections as well as placed special emphasis on team-building – which we felt was important as the staff would have experienced some dislocation during the construction period. And, having gone through that period of training, I would say without a doubt that the team is ready for this new venture," Mrs. Walcott added.
In referencing some of the staff's sentiments and how these intersected with the Massy values, she highlighted one of those priceless moments: "During the training, one of our cashiers, Evril Babb, spoke to the responsibility of all team members to give excellent service in the new Sunset Crest store – without any prompting from anyone, that is truly how she felt. It was heartwarming to see how she was able to rev up that team and hear them speak to the commitment of giving excellent service at Sunset Crest," she pointed out.
Veteran supermarket manager, Derek Deane, has the honour of leading this revitalized team – comprising many of the previous staff with a few fresh faces – as its new General Manager. With some 35 years' experience within the supermarket industry, Mr. Deane started his career at the then JBs Supermarket rising to the position of General Manager before moving on to take up new opportunities in this sector, first in Antigua and then again Barbados.
"I am coming back home – my life has come full circle," he said of his return to the Group. "I am enthusiastic, and I look forward to the challenges that lie ahead knowing that I have the backing of a fantastic team to do it," Mr. Deane added.
He noted that his team was upbeat and expressed full confidence in its ability to deliver on the commitments made both individually and collectively.
"We are ready! Our aim is to give 100 percent in service excellence to our valued customers with the goal of being the premier shopping experience," Mr. Deane said.

BACK TO News
Who we are
ABOUT US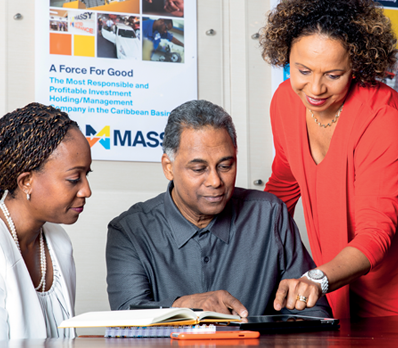 The Massy Group is inspired by our Purpose. We are committed to leading the way for positive change in our region.
learn more
INVESTORS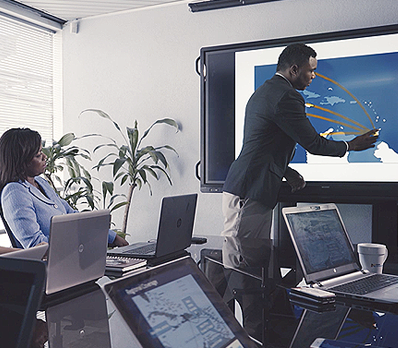 With over 60 operating companies across three main portfolios and legacy lines of business, the Group can leverage significant synergies and deliver growth and value for stakeholders. Massy is a public company which is traded on the Trinidad & Tobago and Jamaica Stock Exchanges.
learn more
CAREER OPPORTUNITIES
Whether you are a student or an experienced professional, discover what you can do and find your place at Massy.

EXPLORE JOBS