news & updates

BACK TO News
MASSY COMMUNICATIONS LTD. SIGNS SHARE PURCHASE AGREEMENT WITH TSTT
Massy Communications Ltd. has signed a Share Purchase Agreement (SPA) with TSTT for the sale of 100% of its shares to the local telecommunications entity, subject to the approval by the Telecommunications Authority of Trinidad & Tobago (TATT). The signing of the SPA was announced at a jointly-held press conference on Tuesday, May 2, 2017.
Since 2006 Massy Communications, formally Three Sixty Communications, has been quietly building out its telecommunications network and expanding its services, to currently offer a range of services which include:
Fibre Optic (FTTH) Infrastructure deployment which is utilised to deliver High Speed Internet and IPTV to residential and SME customers.
Dedicated Internet/IP transit
Clear Channel Domestic/ Metro Ethernet and International Private Lines
International Wholesale Termination and Enterprise Voice Solutions
In 2015, the Massy Group made the bold decision to significantly invest in the expansion of the fibre network. Since then, Massy Communications has aggressively deployed next generation FTTH (Fibre To The Home) infrastructure which now covers approximately 34,000 homes passed throughout Trinidad and spans over 900 fibre route kilometers. In 2016, utilising this FTTH network, Massy Communications launched its High Speed Internet and HD IPTV service to residential and SME customers in various parts of Trinidad. By delivering the most technologically advanced broadband and HD TV solution to customers, citizens of Trinidad have access to fast, consistent and reliable internet speeds with the ability to video stream with a stable uncongested network as well as market leading upload speeds.
Given the competitive landscape for high speed broadband and TV services in Trinidad and the intense capital costs of deploying fibre optic networks, some industry participants have been seeking collaborative ways to avoid duplicative capital expenditure. Massy Communications and TSTT initiated collaboration with a network sharing agreement which has quickly advanced to a business combination. Massy Communications and TSTT are both successful locally owned companies with a commitment to the advancement of telecommunications industry in Trinidad and Tobago. We both recognize the importance of deploying high speed telecoms services to the economic growth and entrepreneurial development of the nation. We are both similarly focused on the development of local content and local talent.
This business combination will enable further growth and expansion for the company to better meet our customers' needs now and in the future. The business combination will also accelerate TSTT's deployment of its next generation network. The company brings to TSTT a state-of-the-art, all fibre optic network and reputation for reliability and high quality customer service. This transaction is a win for Massy Communications, its employees and its customers as much as it is a win for TSTT, its employees and its customers. Together, the two organizations will be a much stronger and more effective competitor in the high speed broadband and HD TV segment of the sector.
"Massy is proud of what our local employees have achieved in building the company to this point. Moving into the residential market, into a relatively new, highly competitive telecommunications space was a big leap for us and we're extremely proud of what we achieved in a short space of time. We reached a point where it was important to grow this business and we believed that the best path for success was through a partnership with another telecommunications provider who could help realize the potential of what we created." commented Gervase Warner, President & Group CEO, Massy Group.
All Massy Communications subscribers will continue to access the high-quality products and services and the exceptional customer service support to which they have grown accustomed. All existing and new subscribers will also enjoy the benefit of using their Massy Cards to earn Massy points when they pay their bills or to redeem Massy points to pay their bills

BACK TO News
Who we are
ABOUT US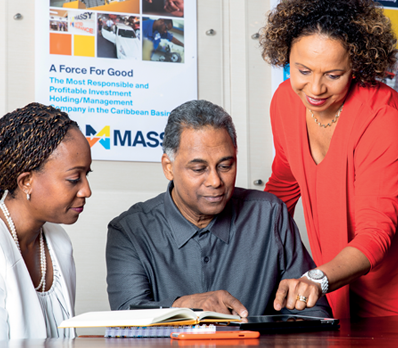 The Massy Group is inspired by our Purpose. We are committed to leading the way for positive change in our region.
learn more
INVESTORS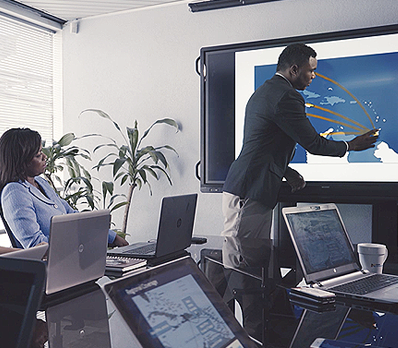 With over 60 operating companies across three main portfolios and legacy lines of business, the Group can leverage significant synergies and deliver growth and value for stakeholders. Massy is a public company which is traded on the Trinidad & Tobago and Jamaica Stock Exchanges.
learn more
CAREER OPPORTUNITIES
Whether you are a student or an experienced professional, discover what you can do and find your place at Massy.

EXPLORE JOBS