news & updates

BACK TO News
Massy Launches in Jamaica
Kingston, Jamaica – The Jamaica leg of the Massy Launch Campaign, hosted by President and Group CEO, Gervase Warner, saw over 100 of the country's leading business luminaries and media gathered at the Jamaica Pegasus Hotel on Monday July 14.
Cecil McCain, Director of Post and Telecommunications within the Ministry of Science, Technology, Energy & Mining, attended as the official ministerial representative. The attendees included members of the Diplomatic Corps, representatives from the Financial Services Commission as well as key Massy Jamaica clients. Representing the powerful lobbying organization, Private Sector Organisation of Jamaica were CEO, Dennis Chung and the President, Christopher Zacca.
Moderated by Richard Barrow, CEO of Massy Distribution, the programme was brief and featured an engaging 30-minute audio-video presentation by Mr. Warner. The evening started with the National Anthem followed by a health and safety presentation by Massy Gas Products team member. The safety drill interlude is a rare occurrence at Jamaica's corporate functions and precipitated much conversation on the topic.
Warner's presentation which concluded with the Massy song by Kerwin Dubois was followed by a vote of thanks. Presented by Carol Wongsam, a director at Massy Technologies, who was flanked by Sharon Laidlaw, HR Manager at Massy Distribution, the speech expressed gratitude to the players that helped bring success to the event and the rebranding effort on a whole.
Warner used the opportunity in Jamaica to visit the Jamaican subsidiaries, do site tours and meet and greet Massy team members at Massy Distributors, Massy Gas Products and Massy Technologies.

BACK TO News
Who we are
ABOUT US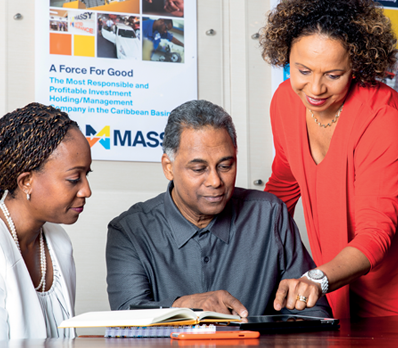 The Massy Group is inspired by our Purpose. We are committed to leading the way for positive change in our region.
learn more
INVESTORS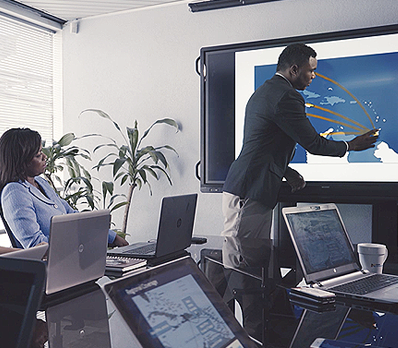 With over 60 operating companies across three main portfolios and legacy lines of business, the Group can leverage significant synergies and deliver growth and value for stakeholders. Massy is a public company which is traded on the Trinidad & Tobago and Jamaica Stock Exchanges.
learn more
CAREER OPPORTUNITIES
Whether you are a student or an experienced professional, discover what you can do and find your place at Massy.

EXPLORE JOBS