news & updates

BACK TO News
Massy Retirees Reconnect
Gallery Description
On January 23, 2015, over 900 retired employees of the Massy Group (formerly Neal & Massy) gathered at the Centre of Excellence for an insightful and informative morning of reconnecting with each other.
Massy's President & Group CEO, Gervase Warner, kicked off the morning with a presentation about the Group's rebranding, explaining the reasons for the change. His remarks were preceded by a short video which featured clips from various events in which the Group's new corporate identity was unveiled.
Shortly thereafter, the morning's feature speaker, Dr. Jennifer Rouse of the Division of Aging gave an inspiring speech about adapting to change. Her address took a spiritual slant and she encouraged retirees to be active, mindful and open to change. She left the audience to contemplate answers to a number of thought provoking questions such as: what's your brand?, how do you want to be remembered? and how do you influence others?.
Paula Rajkumasrsingh, Group CFO, Massy Group closed off the morning with heartfelt 'thank you's' to all in who contributed to the success of the event, in particular, Amanda McMillan, Employee Benefits Manager and her team who worked tirelessly to ensure that attendees were duly appreciated.

BACK TO News
Who we are
ABOUT US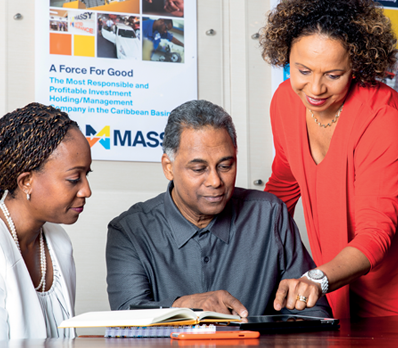 The Massy Group is inspired by our Purpose. We are committed to leading the way for positive change in our region.
learn more
INVESTORS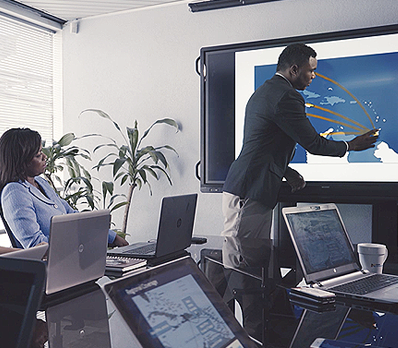 With over 60 operating companies across three main portfolios and legacy lines of business, the Group can leverage significant synergies and deliver growth and value for stakeholders. Massy is a public company which is traded on the Trinidad & Tobago and Jamaica Stock Exchanges.
learn more
CAREER OPPORTUNITIES
Whether you are a student or an experienced professional, discover what you can do and find your place at Massy.

EXPLORE JOBS